SERVICE TIMEs
Our main gathering is at 10:00 am every Sunday morning. The Sunday morning service lasts around 1 hour and 30 minutes.
We also have 6:30 pm Sunday evening activities for the whole family, and Bible study at 6:30 pm on Wednesdays with Royal Rangers and Girls' Ministries and Youth Small Groups.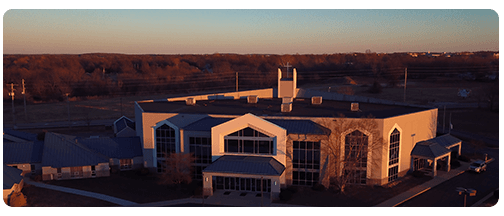 LOCATION & DIRECTIONS
Praise Assembly is found at 3535 N Glenstone Ave in Springfield, Missouri, just north of I-44 at the Glenstone Ave exit.
Meet the Pastor
Pastor Alan and his wife Elizabeth have served at Praise for over a decade. Alan came to Praise shortly after meeting Jesus in 2000. He served as the children's director, student ministries pastor, and associate pastor prior to taking the lead pastor role in 2014.